Comeback is always stronger than the setback.
Stal Gremelslo, first quality rehab for sporthorses.
NRT: Non-Invasive Regenerative Therapy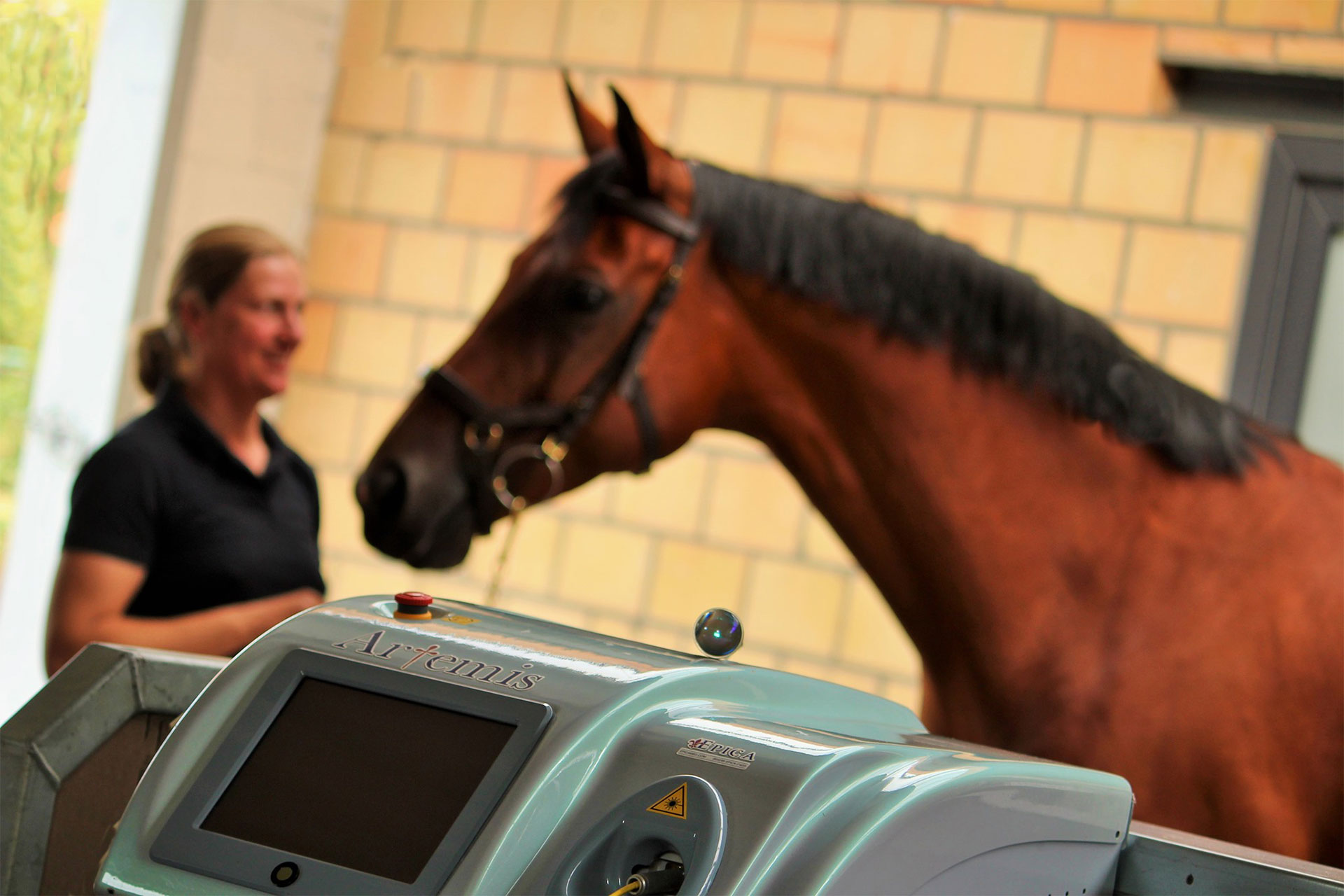 A new generation in laser therapy. A consistent treatment and rehabilitation of equine injuries. Once considered career ending injuries are being met with renewed confidence and optimism.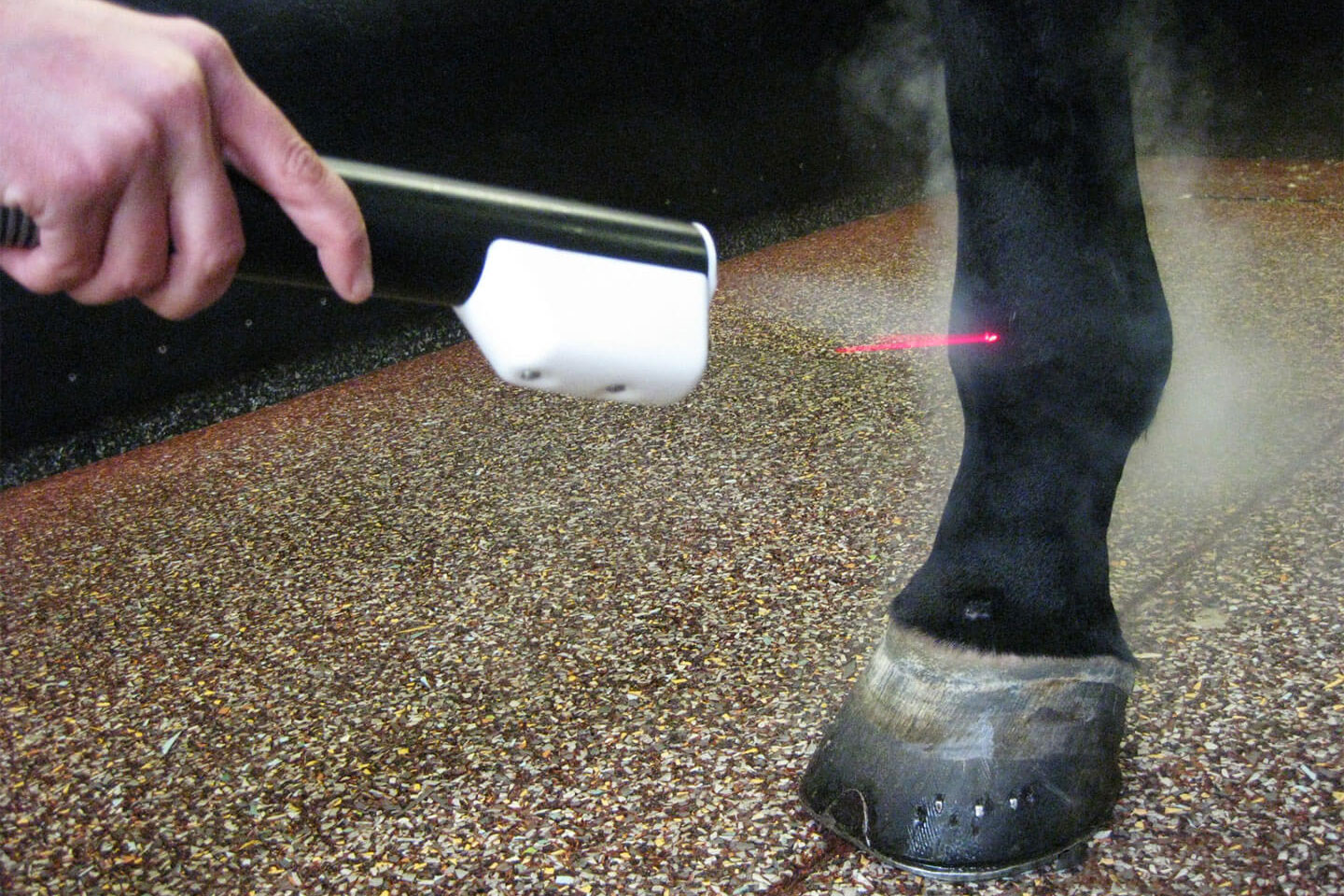 Cryotherapy is a cooling therapy based on liquid nitrogen.This therapy is superior to standard icing, the use of streaming cold water or the classic cooling machines and can be used as a treatment for numerous injuries.
FES: Functional Electrical Stimulation therapy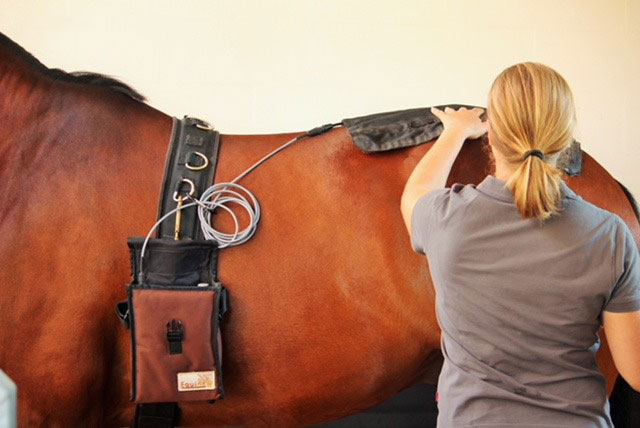 FES technology has been found to be very helpful in building topline strength and restoring muscle function. Horses with muscle spasms and atrophy, back and neck pain, and those with muscle loss due to injury or surgery, are benefiting from the use of FES therapy.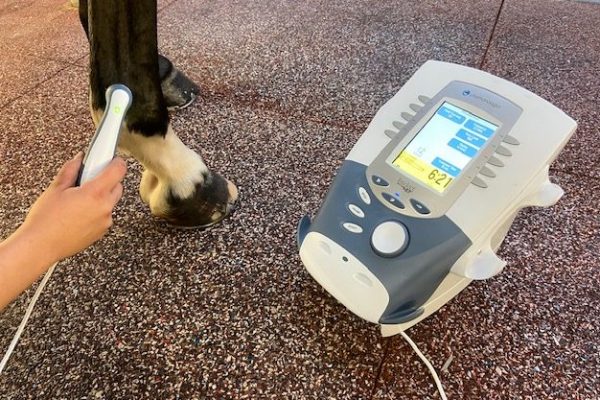 Our therapeutic ultrasound contains three modalities in one system: Electrical stimulation, ultrasound and a combination of these two. We use Ultrasound therapy mainly to promote the healing of tendon and bone, to loosen adhesions and to soften scar tissue.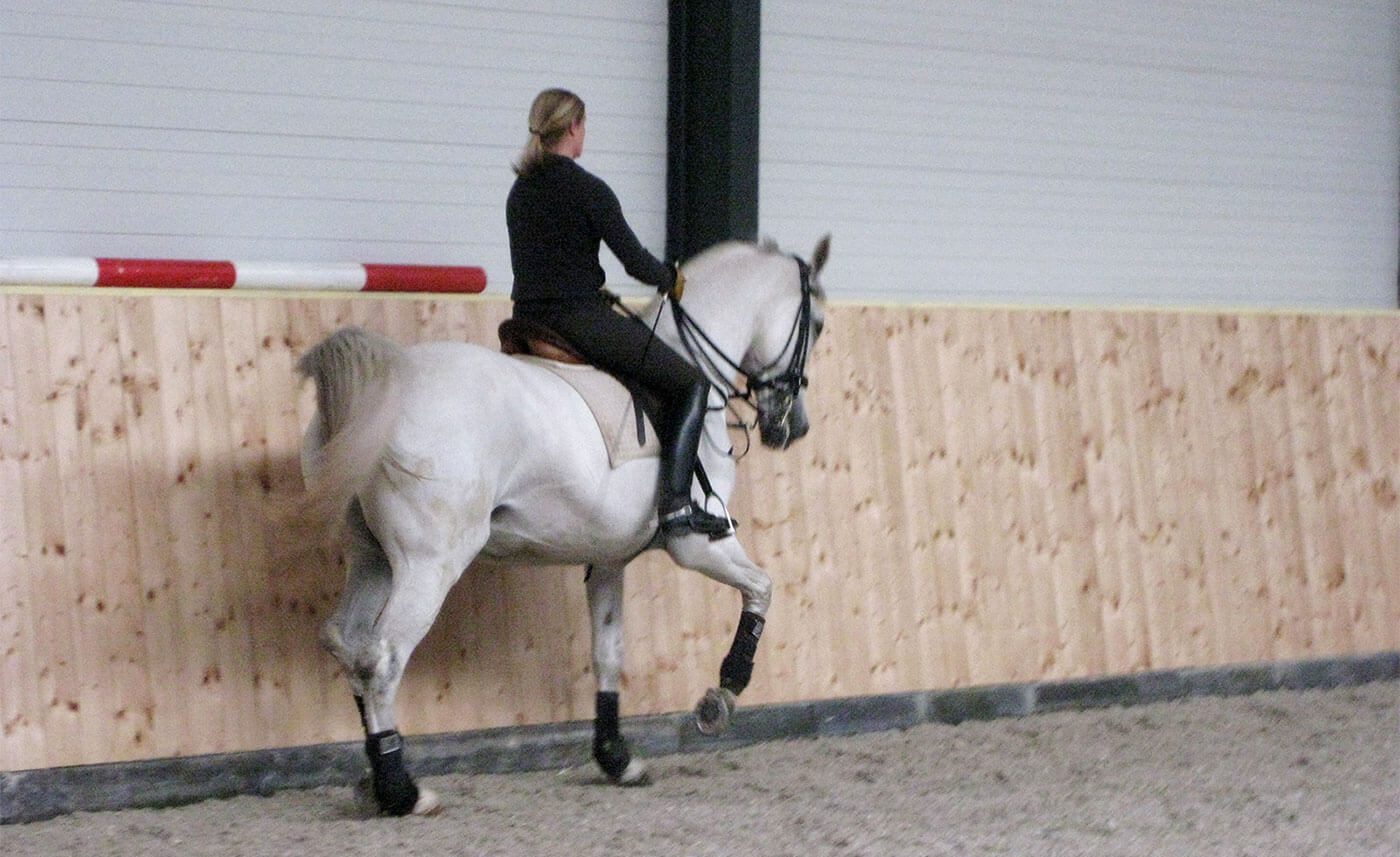 Given by a rider with a classically oriented schooling background. Expert training and correction, taking into account each horse's individual personality.
Close cooperation with veterinarian(s). The patients are thoroughly examined and treated accordingly. Rehabilitation in the best conditions.
A good morning from Stal Gremelslo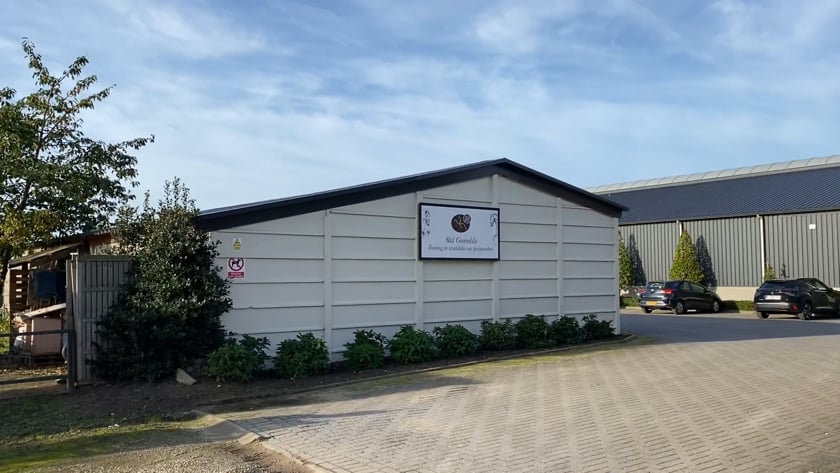 Unique rehabilitation center for horses ⭐️⭐️⭐️⭐️⭐️ You got my two horses up and running again with several construction sites and rather poor prognoses ? The whole management is just right here, which is important for an optimal healing process, but cannot be implemented in normal boarding houses . Calm, controlled movement, daily accompanying therapy with laser, cryotherapy, etc., close monitoring by the veterinarian and physiotherapist and loving, reliable care for each individual horse. I hope my two horses stay "healthy" ? otherwise I would bring them to you again and again. Many thanks to the whole team!

Lisa Schmid


10/23/2020

Een fantastisch team dat met uitmuntende kennis en passie de paarden behandeld. De paarden worden met lalle iefde geheel professioneel verzorgd tijdens hun verblijf. Er is zeer goede communicatie in de loop van de behandelingen en revalidatie. Echt top!!

Gabi Franke


12/02/2020

Dedicated, Professional, Determined Team! The Care and Healing you have provided for our Mare, is Priceless. Against all Odds, you Succeeded!! Thank you for Restoring our Mares Dignity and my Faith!

Meta Theodoridis


10/26/2020

Amazing 😻

Serban Alexandru


9/02/2022
Meer reviews